A modest bungalow in Newton Mearns is retaining a sense of seventies style while providing modern living accommodation with a wraparound L-plan extension. Working with the existing home at 2 Humbie Grove rather than starting from scratch the extension will retain the character of the property while providing additional floor space.
NVDC Architects propose to sheath the southern elevation in a cantilevered steel frame fitted with full-length glazing to make the most of garden views across a new veranda.
In a statement, NVDC wrote: "The project involves the re-imagining and retrofitting of a modest 3-bedroom 1970s bungalow within one of the most sought-after suburbs of Glasgow to create a substantially enlarged and energy efficient modern house to suit our client's passion for open plan living and love for traditional and contemporary architecture.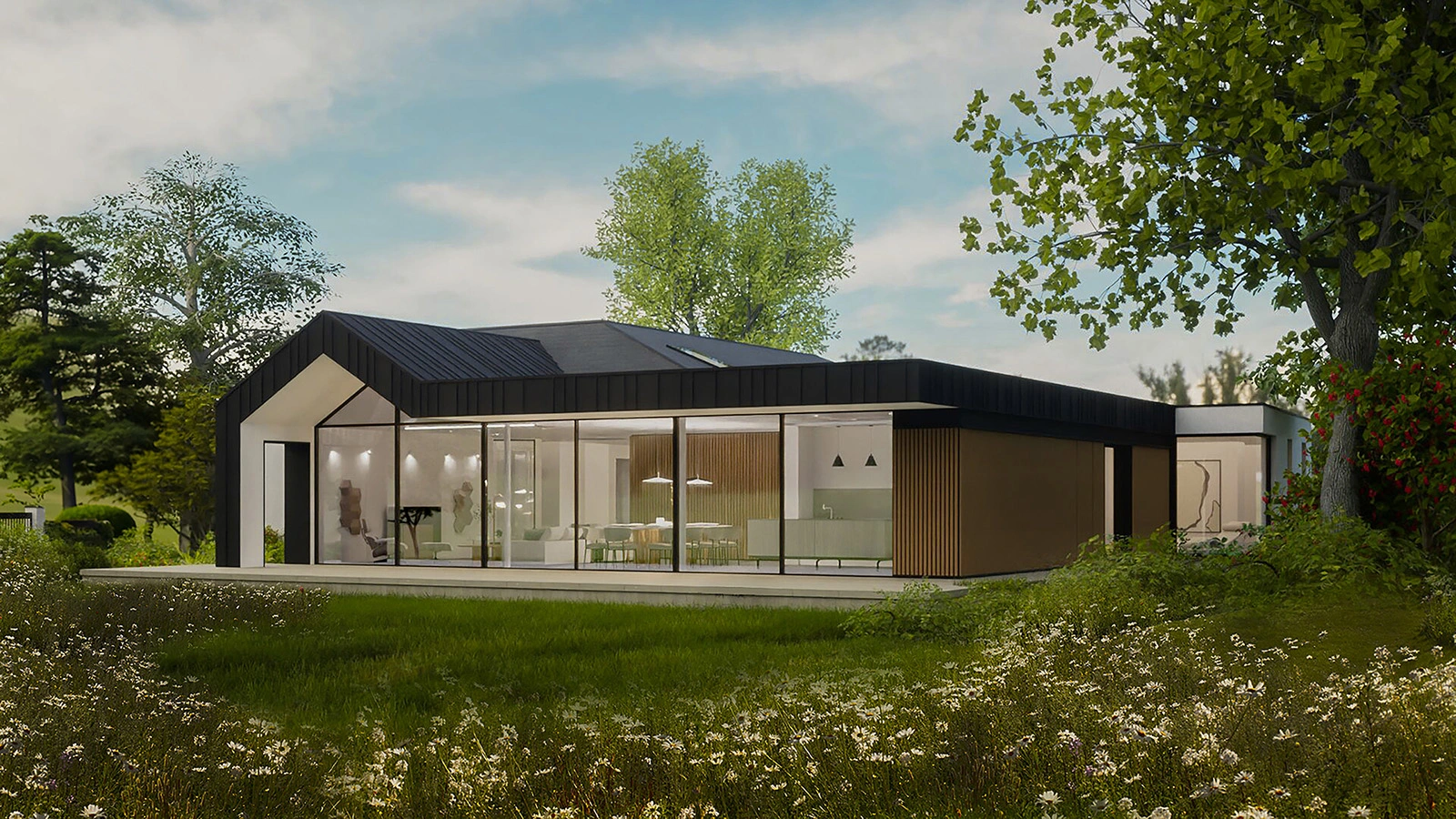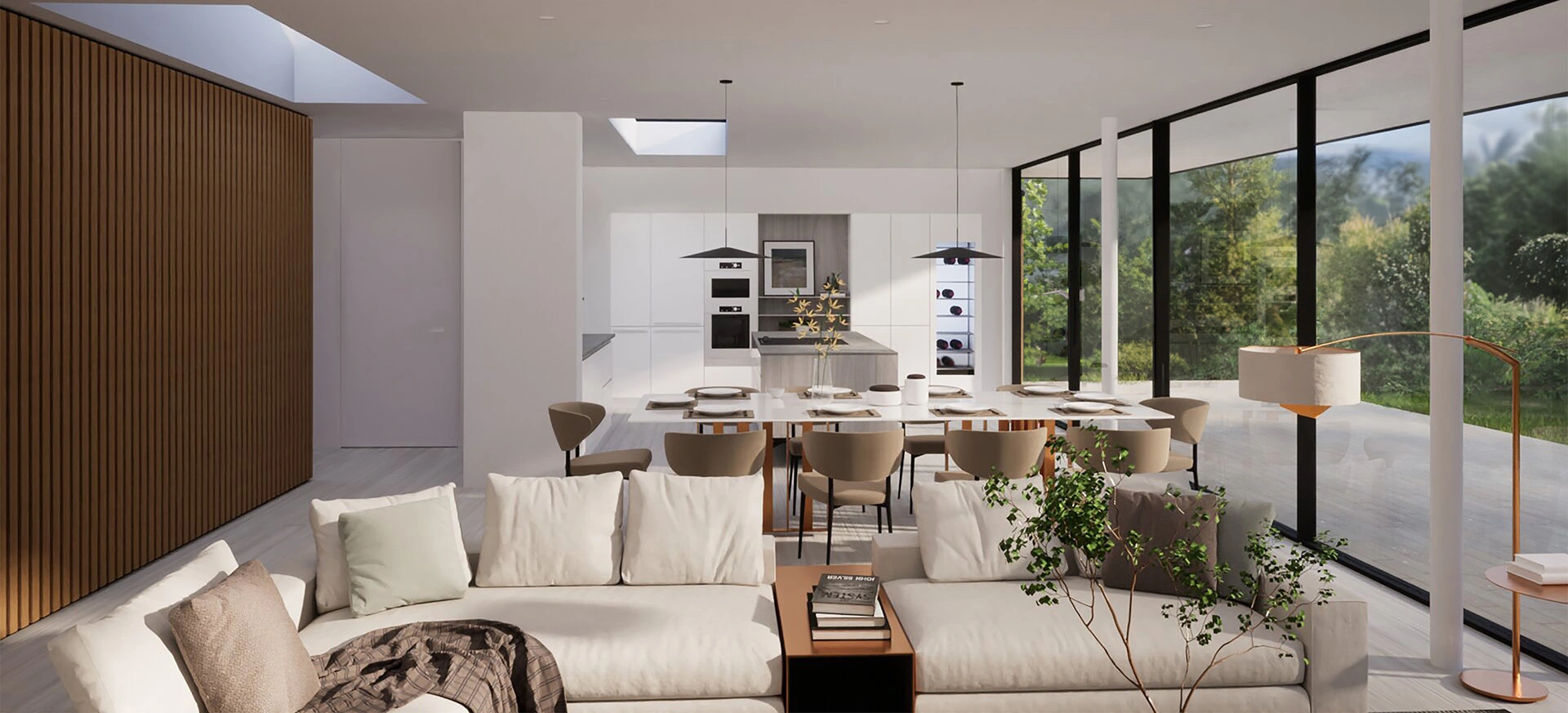 "The easy and more cost-effective solution would have been to demolish the existing house and replace it with a brand-new home. The client's passion for sustainability and preserving heritage, even though the house was not listed or in a conservation area, has however resulted in a sensitive yet honest design that reconciles the opposing passions of our client for traditional and modern architecture."
Now on-site the extension will be finished in composite timber slats, white render and zinc flashing.