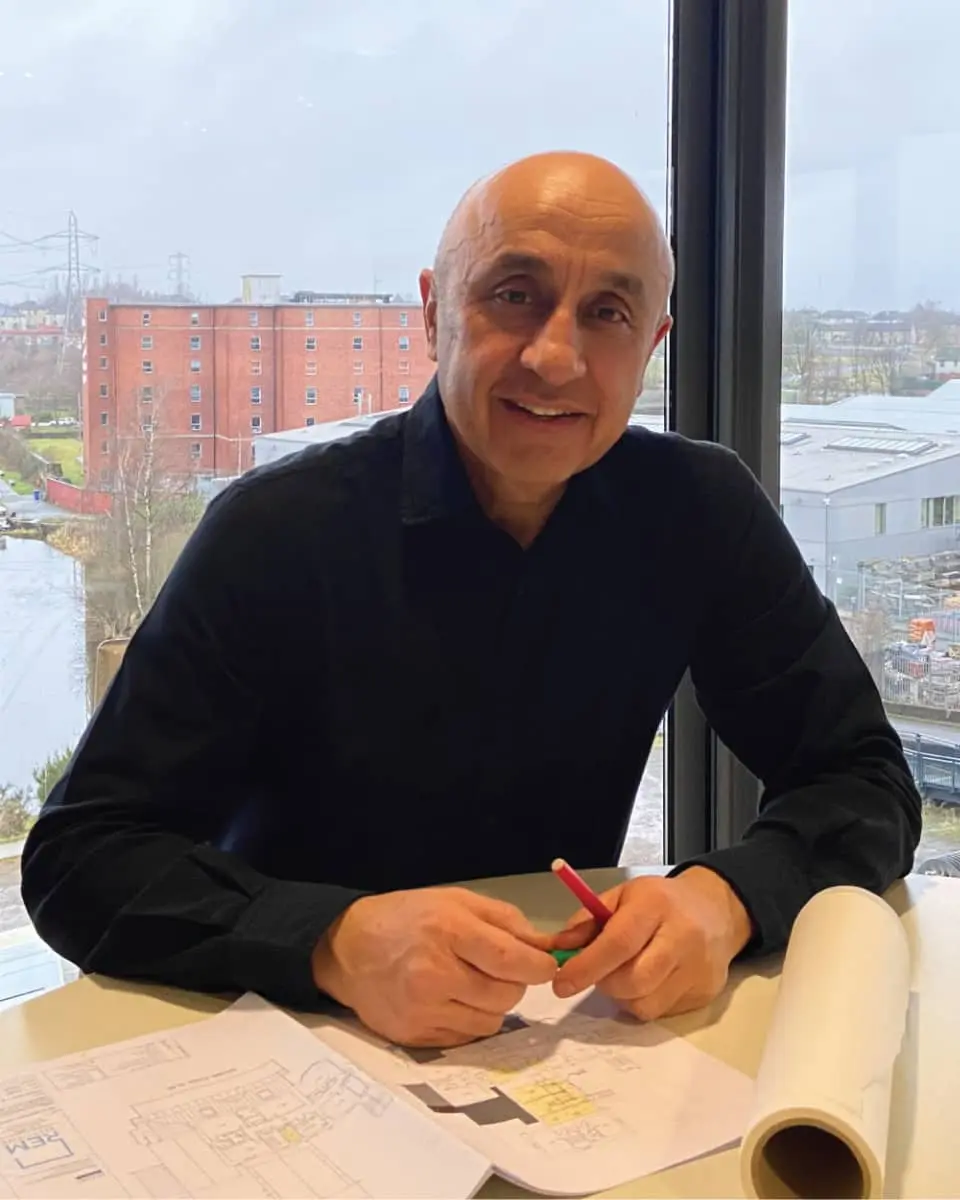 Farahbod Nakhaei
Founder
BSc (Hons) BArch RIBA RIAS
Farahbod studied Architecture at Strathclyde University, Glasgow, qualifying with a first-class degree in 1985. After graduating he worked on a number of award-winning projects encompassing residential, commercial, and education buildings, including shortlisted designs for the New University in Hong Kong and the Page/Park Architects Italian centre in Glasgow.
Farahbod set up his private practice in 1992, where, for the last 30 years, he has pursued his belief in the value of Good Architectural Design that can bring to our lives, well-being, and commercial success. Farahbod put this theory into practice by acting as an architect, developer, and contactor on a number of his own successful development projects, testing this theory with great results. This experience has provided Farahbod with invaluable commercial insight into what it's like to be both a client and contractor, enabling him to provide insight to the NVDC team in understanding the unique pressures at the sharp end of property development, ensuring more efficient and effective service delivery, with better and more creative architectural solutions.
Farahbod's experience as a developer has also reinforced his belief in the role architects should play as facilitators and not enforcers of ideas! Farahbod's main focus in the practice is fully understanding the clients' needs and utilising his and his teams' creative skills in navigating site constraints, cost constraints, planning constraints, technical issues, conflicting agendas, etc. to turn them into a functional, elegant, valuable, and timeless piece of architecture. Farahbod's aim is always to look beyond the immediate boundaries of a project brief to uncover untapped opportunities and offer design solutions that create value while solving problems.
Farahbod has also contributed to architectural education by serving as External Design Tutor at Strathclyde University from 1985 – 1995, teaching units at every level of the school.