A client of NVDC Architects, Dr Tomas Allen – Principal Dentist and a Clinical Periodontist at Kingdom Clinic – explains how we helped to create the high tech, modern practice he needed from a semi-derelict commercial unit.
Dr Tomas Allen shares:
"Kingdom Clinic is a large specialist dental clinic located in the heart of Killarney in Ireland; we're one of the most advanced and best equipped clinics in the country."
The Demands of Our Location
"When I re-located to Killarney, my aim was to create a high tech, multi-surgery referral practice to cover all specialities. I found a disused commercial unit and knew I'd need an architect's creative skills to achieve my vision. But I didn't want to have to spend a lot of time explaining the requirements of a dental practice, the compliance issues and the demands of a clinical environment. So finding NVDC with their extensive experience in dental practice design was fantastic!"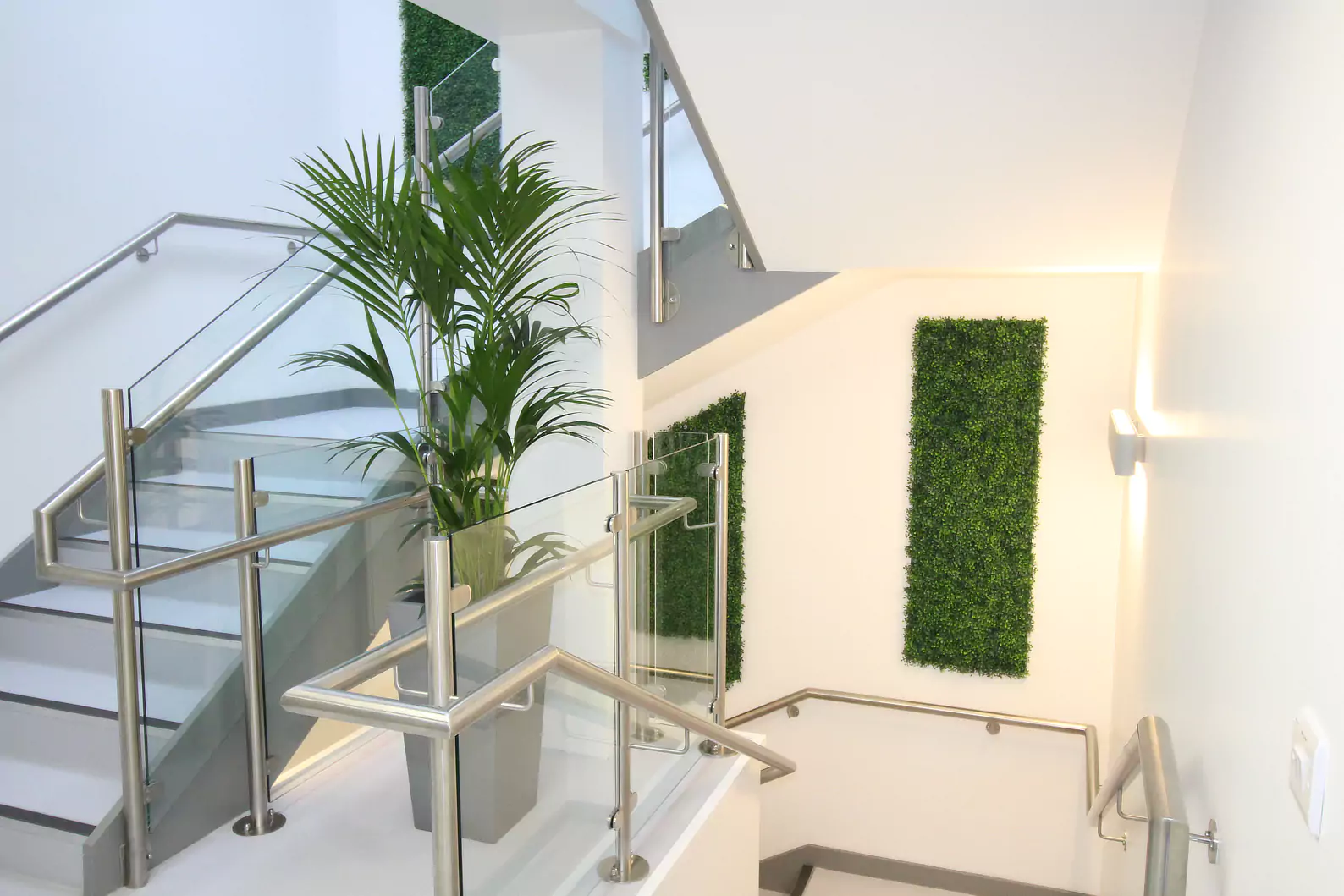 "What I had was a blank commercial space. It was very dark, with windows only at the front, and it was a long, quite narrow space. A big question was how to get light in. When I asked the engineers, who assisted us with the early contractual process, how we might answer this question, they had no positive solutions. The answer was just 'It will be dark'. But Farahbod and NVDC found us loads of light! The constraints of the space weren't a problem for them. Instead, they employed an imaginative approach, designing a central light-well, and identified places where more windows could be introduced."
"I'd also been advised that the space could only accommodate four surgeries and I really wanted five. Again, NVDC Architects solved this challenge, re-positioning the staircase to allow reconfiguration of spaces over two storeys. Their architectural skills created more useable, functional space so I could have a high specification multi-surgery practice."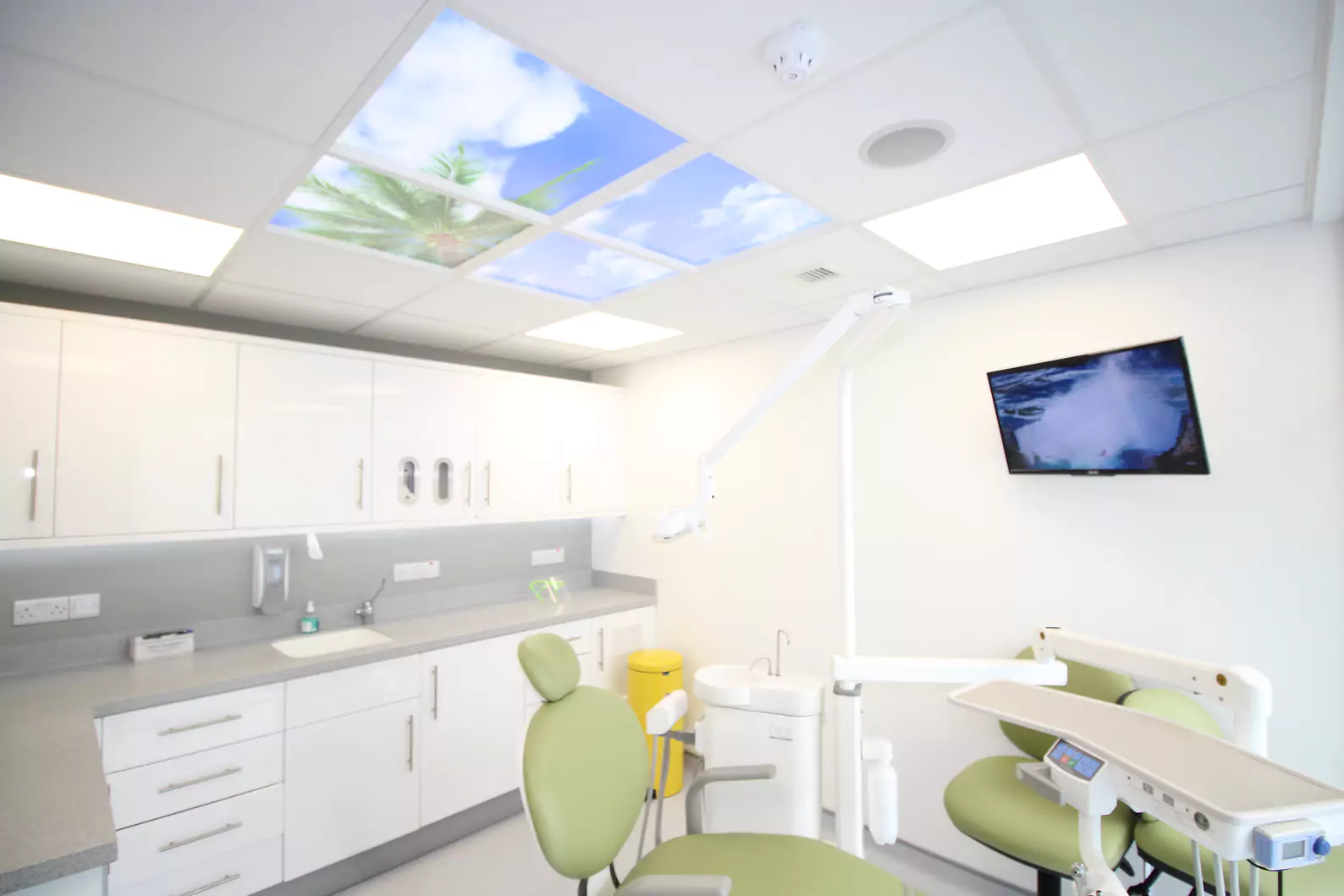 A Very Smooth Process
"Right from the start, when Farahbod showed me his initial drawings, I kept thinking 'I can't believe we can create a practice like this'. The level of thought NVDC brought to the design process was considerable. Even the contractors and engineers we used commented on the high specification, mentioning features they hadn't expected to find in dental design. It was interesting that when they made suggestions for compromises, or short-cuts, Farahbod made sure that quality was never compromised, and that the integrity of the design remained paramount, but he also responded to the demands of the build and was a solutions finder in every instance."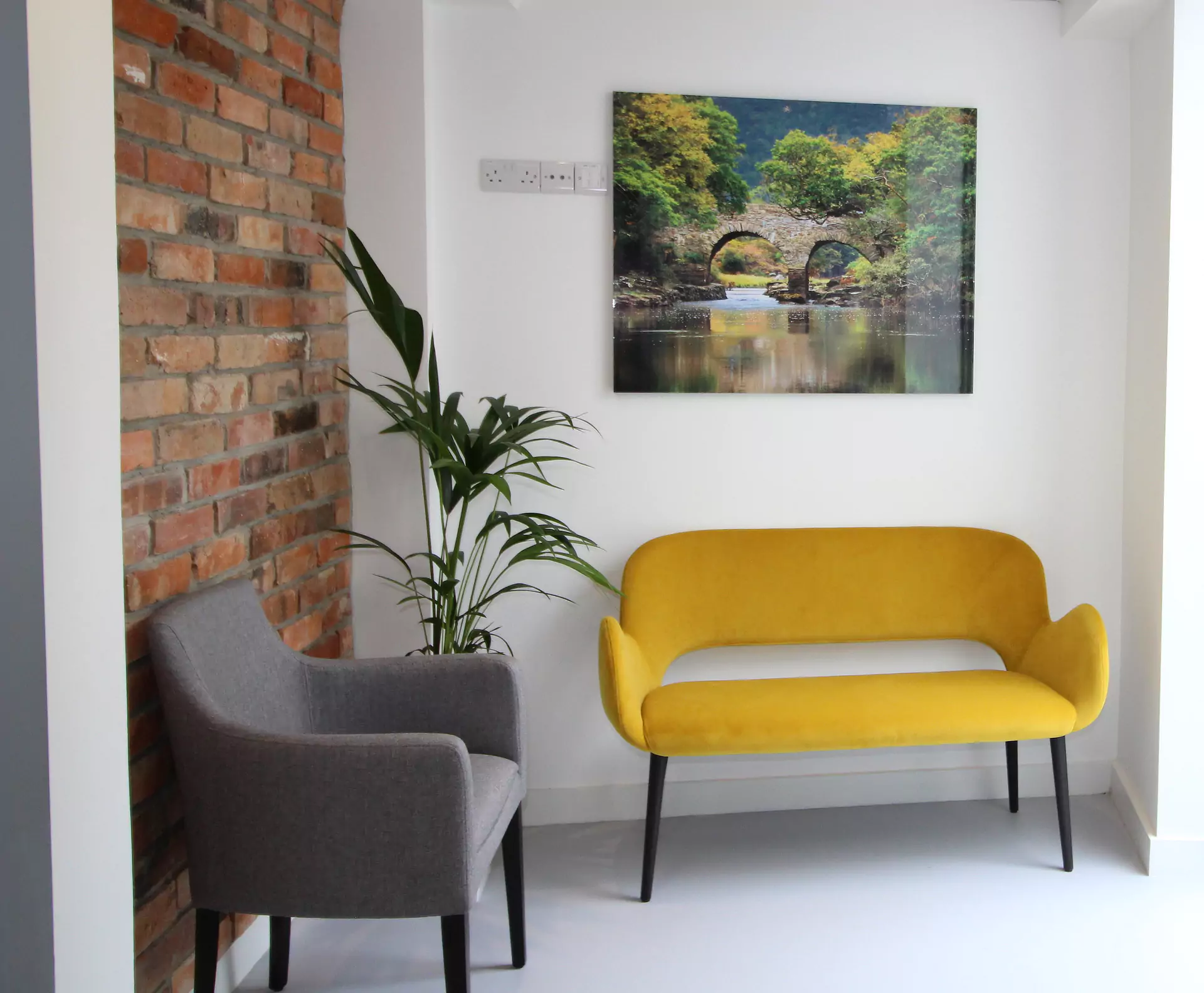 "People said to me you'll go over budget, over time, and change your mind about the design. But that wasn't my experience. NVDC made everything so clear from the beginning, and the design specification was so well thought out, that I didn't encounter those expected problems. It was a streamlined, positive experience throughout and a real pleasure to deal with Farahbod and his team at NVDC. I found the whole process exciting rather than stressful."
My Vision Perfected
"My vision for a high tech, modern practice also needed to achieve a balance between the clinical demands and a patient- friendly atmosphere, and NVDC are highly skilled in achieving this blend. They delivered a design with impact: our patients regularly comment on the look and feel of Kingdom Clinic."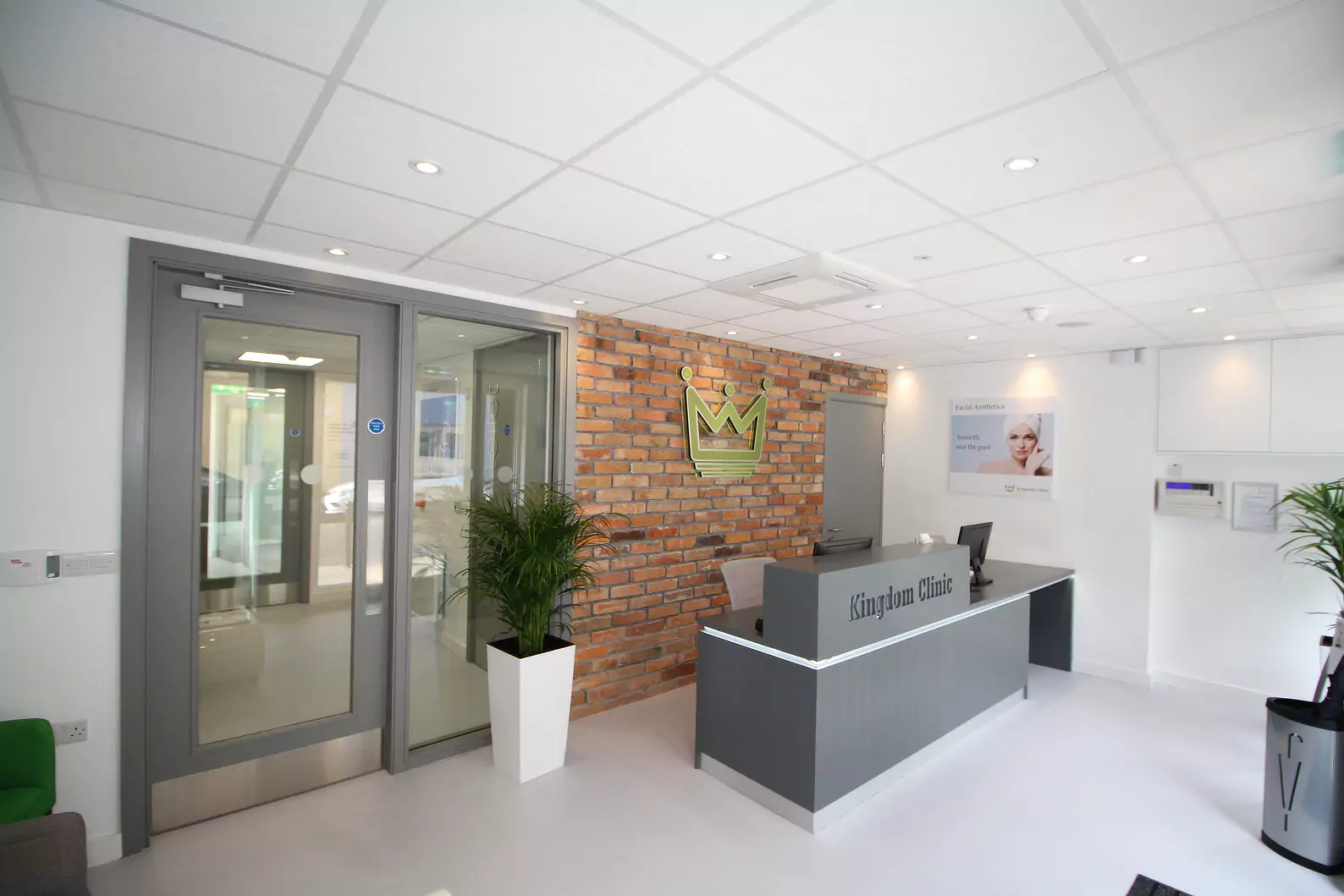 "Our reception feels rather like a mini hotel lobby and our patients love it. Within the practice NVDC added attractive brick cladding across three feature walls. This delivered a softening effect but also created a sense of place – a featureless commercial unit evolved into a practice that felt established: the brick lessened the 'newness' of the setting and our patients comment that they've never seen anything quite like this in a dental practice before. But equally, I feel the practice isn't 'over-designed': Kingdom Clinic looks fantastic but we still have flexibility to develop our personality here. So, my vision has been fulfilled even more than I had hoped."
At NVDC Architects, we're all about delivering exceptional results. We provide optimum solutions for technical issues, expert advice on planning requirements and in-depth industry knowledge across dental sector needs. Our focus is on high quality design that exceeds your aspirations.
If you're currently thinking about expanding, refurbishing, relocation or creating a new practice altogether we would be happy to embark on this journey with you. Contact our team today!